Top Professional Color Correction Tools
Practical Tool
How to Change Video Color via BeeCut for Windows
I would understand if you will find the list below a little pressuring since the tool is expensive. Although some of them are free, it may still not suffice. That is why it was taken to consideration to review this app with a lower price and easy-to-use interface. The panel and features are arranged in a manner where it is not overwhelming to look at. 5 Minutes will suffice to get used to it. Trust us when we say you do not need a professional skill to master Beecut. Meanwhile, here is a detailed guide on how to use the video background colour change of BeeCut.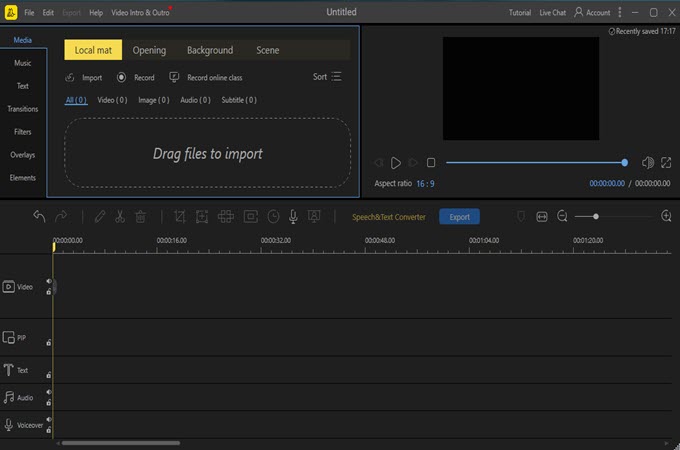 Price: $59.95
First, get the app by using the download button below.
Install and launch it afterward and choose the aspect ratio you prefer before you begin editing.

There are two ways to reveal the Color correction. The first is to right-click the video from the timeline, then choose "Edit" or click the pencil" icon from the panel.

Then, you will see three tabs that will appear from the upper panel of the interface. Choose" Color Correction" from there adjust the color accordingly.

Do not forget to click the "okay" button to save the changes you have made, once done editing, just export the video.
Professional Tool
Filmora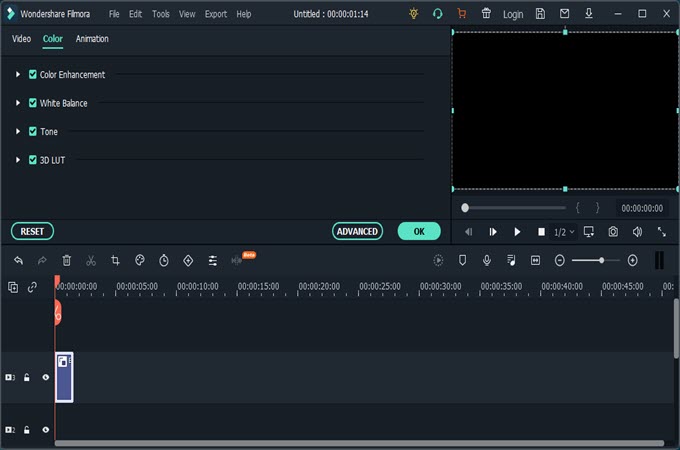 Price :$ 149.99.
If you are looking for a tool that can make your videos like one from hollywood nor just want to simply correct black and white monotonous videos, Filmora offers three different tools where you can emphasize the color of the video you are editing. That includes a color correction tool, a Chromatic Filter set, and the regular video color editing app call Filmora Video Editor. Moreover, learn more about the benefits you will get from the apps.
Pros.
Easily load and edit the video without the complicated process.
The interface of the tool is easy to understand.
Maximize the editing feature for Temperature, Tint, Lights, 3D Lutz, Vignette, and a lot more.
It can edit, Contrast, Saturation, Brightness, and Tint.
Cons.
It is not for free.
Free trial has WaterMark.
Installation is sometimes stuck at 0% or 98%.
Vegas Pro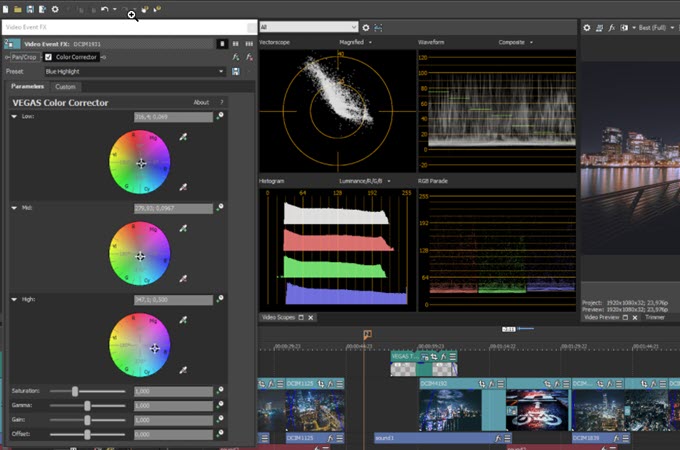 Price :$ 299.
Vegas pro is one of the most prominent and the most in-demand tools for professional use. Aside from being able to video background colour change, you can also do color grading. This means you can enhance the color of the screen. Let's take a movie as a good example. Supposed that the movie scene is taken daytime, you can adjust the video color or saturation and make it look like it was taken at night. That is why most professionals prefer using this. But great features equivalents to the great price. You need to pay $299 to get this app. Meanwhile, here is an honest review of the advantages and disadvantages of the app.
Pros.
This can save old videos and make them like new.
This tool has a color wheel color collection with four sets.
It has color curves for excellent and precise correction and balance.
Cons.
Getting used to the tool will require concentration and learning because the main interface is full of information and a little harder to understand.
It is costly compared to other video editing apps.
DaVinci Resolve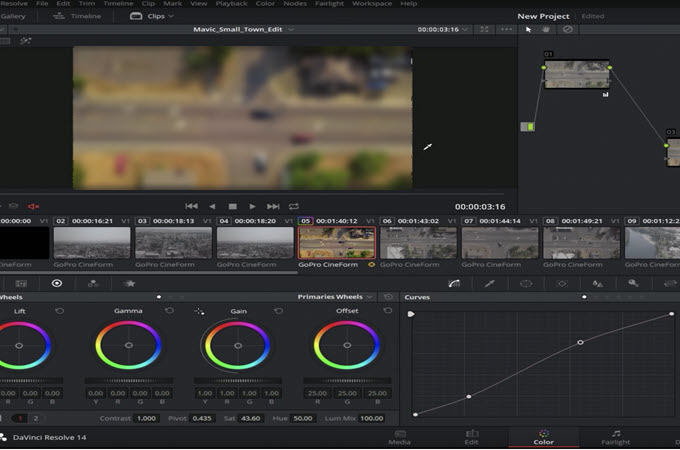 Price: Free
Why would you choose to download this app? The very first reason is that it will only cost you 0$. Yes, you read it right. It is guaranteed free to video background colour change. Free stuff is better than spending soo much of you can have the same performance in premium tools. This has excellent features that can enjoy and usually find on software that requires payment. You can also sign-up for a premium account if you want to unlock its best performance. On the other hand, here is detailed info about the goods and the bad of the app.
Pros.
The DaVinci has Color Grading, Basic effects, Title Speed Ramping, and Sound effects.
Available on Mac, Windows, and Linux.
The Project Manager Window is straightforward
The Fusion effect is good.
Cons.
It has a challenging learning curve that you need time to get used to it to master if you are a beginner. 
It does not contain built-in integration with images, 3D modeling, and even Music creation software.