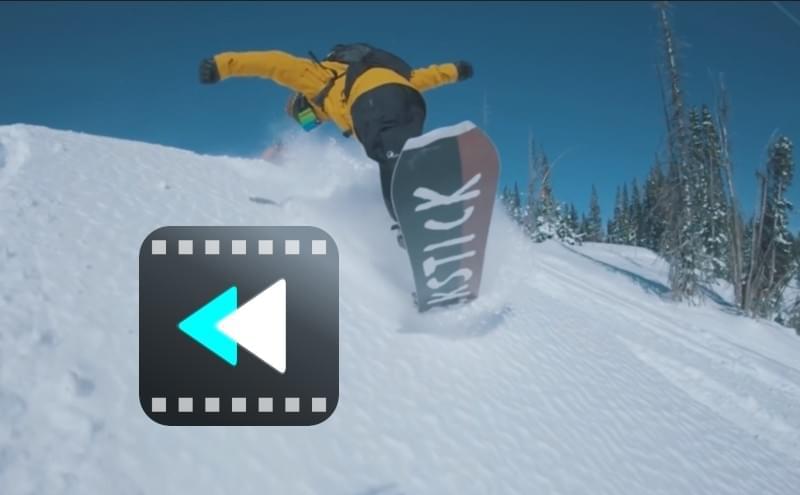 People may want to play a video backwards for various reasons. It can be for school, work, a video demonstration, or just for entertainment. Whatever the reason is, there are many programs which you can use to easily play a video backwards. In this article, we will recommend to you the great tools that can be used to reverse videos.
Five simple ways to play a video backwards
BeeCut
First on our list is the desktop tool called BeeCut. This is a video editor which lets you play videos backwards. With the help of its reverse function, users can make a video play in reverse. Moreover, it supports various aspect ratios. This means that users can make all kinds of videos, such as videos for social media, instructional videos, ads and so on. It also enables you to utilize its editing functions, which include adding filters, transitions, overlays, elements, and mosaic and a lot more. Also, users can delete unwanted parts from their video, merge videos, add audio to their videos, etc. To learn more about how to play a video backwards with BeeCut, see the guide below.
On your computer, simply download the program and then install it. After the installation, run the program, then choose a desired aspect ratio.
Next, upload a video file to the program by clicking "Import" then "Import file". Then, drag and drop the file to the timeline. Alternatively, you can hit the "+" icon displayed on the video thumbnail to add the video clip to timeline.
Double click the file to display the editing functions. After that, click "Reverse" and wait until the process is done.

At last, hit the "Export" button to render the video and save it on your PC.
TikTok app
This is a popular short video clip maker which can be used to reverse videos. You may not be familiar with this function, but avid can tell you all about it. The user also has the luxury of deploying its advanced editing functions, such as filters, stickers, slow motion and many more. If you don't know the procedure, here is the guide for how to use Tik Tok to reverse a video.
Open the Tik Tok app on your mobile device.
Then, select a video you want to reverse from your device.
Next, proceed to the "Effects" tab > "Time Effects" and tap the "Reverse" button.

Lastly, tap the "Save" button.
ezgif.com
This is a web-based tool made to convert GIF videos. You can also use it to play a video backwards online. Aside from being a converter, it has other editing functions: reverse, rotate, resize, cut, crop and adjust video speed. However, this tool has some drawbacks since it is an online solution. These include video sizes. You can upload files up to 100 MB and there are some ads which pop-up when using the tool. See the procedure below to find out how the program works.
Launch your browser and visit the webpage of the program.
Next, click the "Choose File" button and then select a file from your device or paste the URL of the video into the box.
Once added, hit the "Upload video!" button. Then, select an output format and mute the video if you want to.
When you are done, click "Reverse video!" and wait until the video is finished.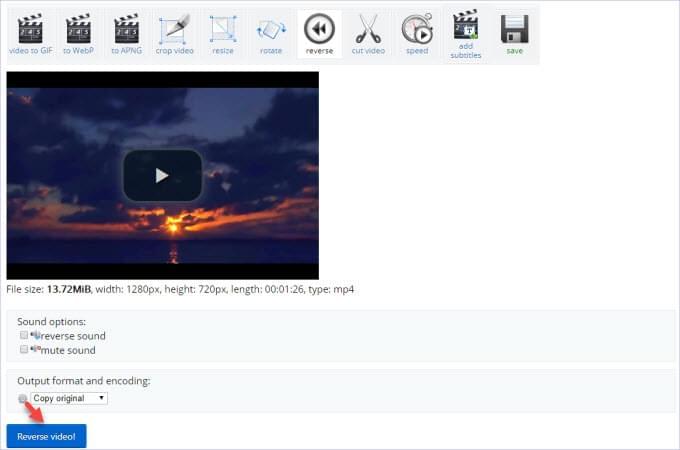 Reverse Movie FX
An alternative solution to make a video play backwards is by using Reverse Movie FX. Users need to make sure that their device runs an Android 4.1 version or later. In just a few steps, your video will be reversed. Follow the procedure below to see how it's done.
Install the application from the Google Play Store.
After that, run the application and tap the "Start Reverse" button. Then, select a video that you want to reverse from your gallery.

Next, choose the start and end frames of the video and hit "Start".
Choose your reversing option and tap "Start Reversing" to save the changes.
Reverse Vid
If you need to play a video backwards on an iOS device, try Reverse Vid. This is one of the simplest tools that can help you to play your video backwards. Users can even edit the playback speed and rewind videos. To learn how to reverse your video, follow these steps to see how to do it.
Go to the App Store on your iOS device and download the application.
Once installed, open the application and choose a video, or shoot a new video clip.
After that, tap "Choose" then select a speed for the video.
Once this is done, tap "Save" > "Save video".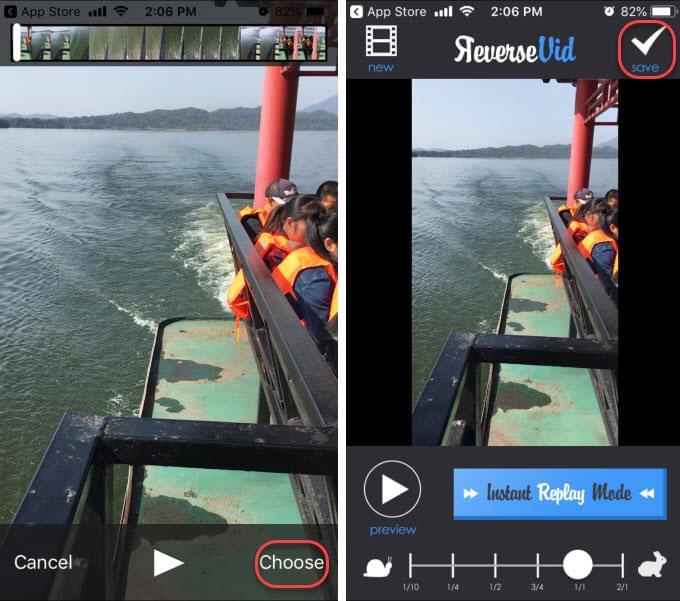 Conclusion
All the tools mentioned above can be used to play a video backwards. If you desire to use a tool which can provide any other editing functions you need, then BeeCut is the best choice. This program not only has a simple and clean interface, but also comes with many kinds of practical video editing functions. You can use it to enhance your video with just a few clicks!