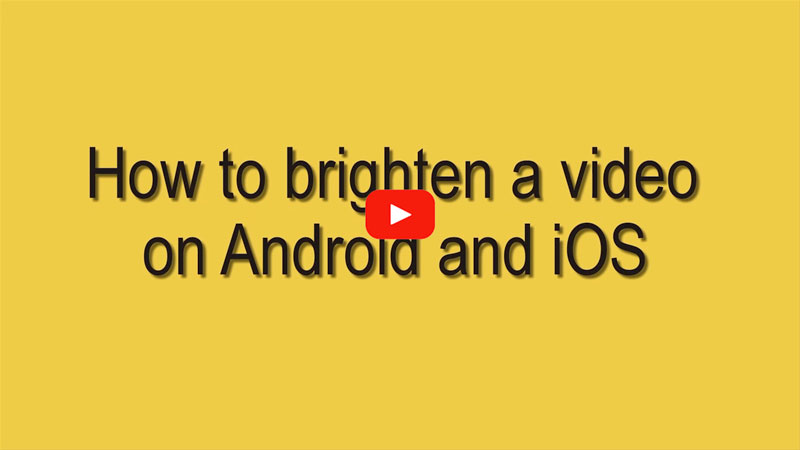 Three free video brightness editors
BeeCut
BeeCut is a very reliable and great tool when it comes to editing your video. Though it is called BeeCut, this wonderful tool can do more than just cutting videos. It comes with many practical functions: numerous cool filters, texts, transitions, reversing, splitting, rotating, cropping video, adding music to video, adjusting volume, changing aspect ratio, speed, etc. Moreover, it can also be used as an iPhone video brightness editor. To start brightening a video on your iPhone, follow the steps given below.
Go to the App Store to install the app on your iPhone.
Open the app and add your video by tapping the "+" sign.
Select your desired aspect ratio and then wait for the process to finish uploading your file.
After uploading, tap the "Filters" tab and then select the "Brightness" effect that can help you brighten your video. Tap the "√" at the bottom right corner to apply the filter effects. Once done, click the "Export" button and choose to save your video in 480p, 720p or 1080p.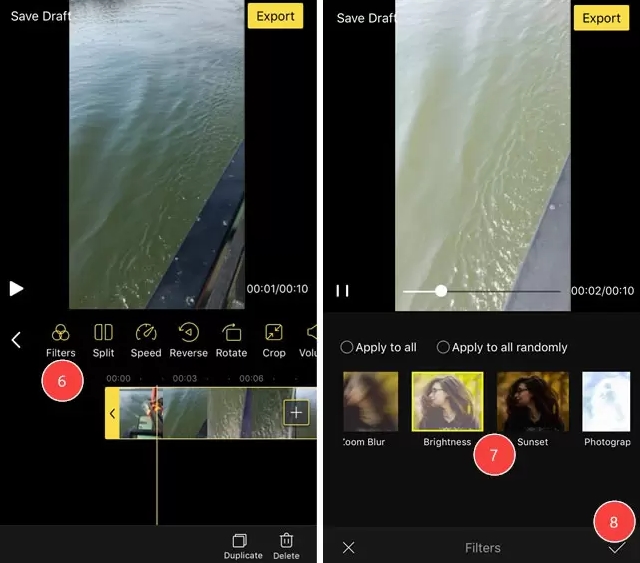 Tips: Moreover, BeeCut is also available on Android phones. Just get the application from the Google Play Store on your phone and then follow the same steps as above. You will find that it is also very easy to solve your problem for how to brighten a video on Android.
Video Grabber
Video Grabber is a web-based service which you can use to brighten your video. Though its name is Video Grabber, this awesome tool also allows you to edit and adjust the lighting of your videos super easily. Due to its easy to use interface, you will learn how to brighten a video quickly. To use this tool, please follow the steps below.
Visit Video Grabber on your browser.
Click the "Convert Video" tab and then hit "Select files to Convert". Select the video you need to edit from the hard disk on your computer.
After the video is uploaded, click the "Edit" button on the top right corner. Choose "Lighter" from the drop-down list when you see the Effects menu.
Click "OK" and select the output format for your video. Click "Convert" and then let the service process your file.
Clip Champ
The last tool on our list is ClipChamp. This online video brightness editor is designed for making and editing videos and sharing them on social media. Though its main features are to crop, trim, rotate and merge videos, you can also use this tool to brighten your videos. Simply follow the procedure below to learn how to use this tool.
Go to its official website and then sign into your account if you have one. If you don't have an account, you need to sign up for it first.
Click the "Add Media" button to upload your video. Drag and drop the video to the timeline to start editing.
Double click the video on the timeline to show the settings menu.
From the menu, choose the "Color Balance" tab to adjust the brightness of your video and then save it by clicking "Export video".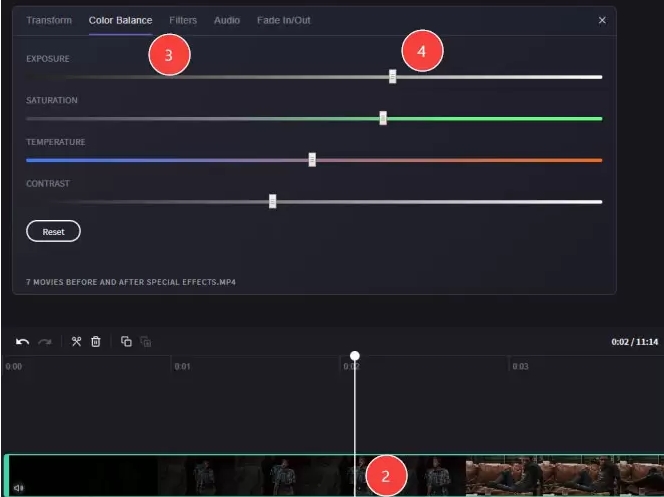 Conclusion
All the tools we discussed above are really helpful and effective when adjusting the brightness of your videos. Both Video Grabber and Clip Champ are online services and come with many kinds of video editing functions. However, if you are looking for a free video brightness editor that you can use on a mobile device when you need to brighten or edit a video, we recommend you use BeeCut.