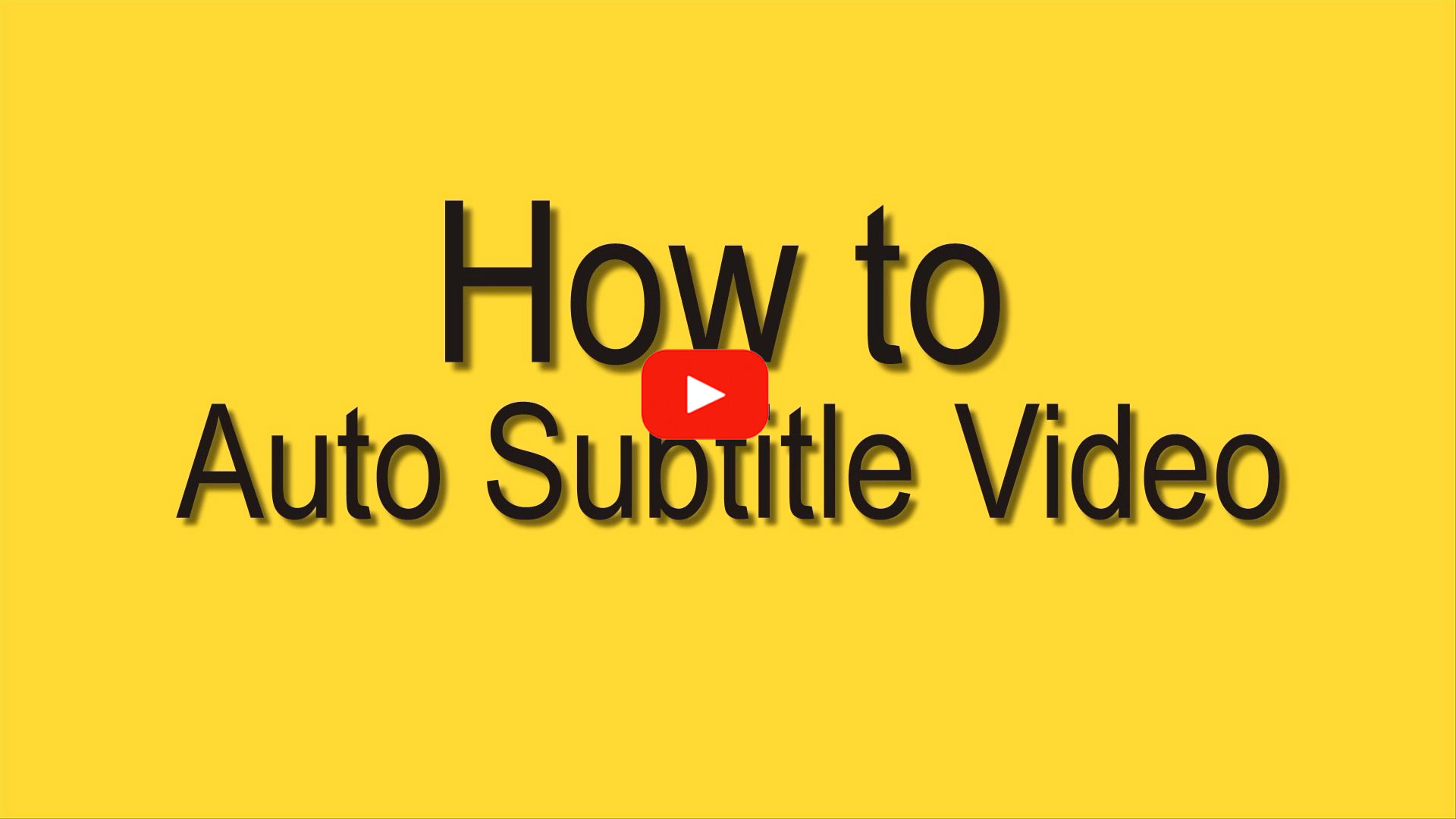 Free Tools to Auto Subtitle Video in 2020
BeeCut
Recently, we heard that BeeCut released its latest update with a magnificent feature embedded——Speech & Text Converter. As a video editor, it means you can automatically add subtitles to your video. Up until now, it's been a video editor that does more than just cropping, trimming and cutting video but also can adjust video speed, picture-in-picture function and now subtitling your video. Check out how it feels by experiencing the new built-in function.
Download the software on your computer.
Launch the program and import your file.
Right-click the video and detach the audio from the video.

Select the audio and click Speech&Text Converter to transcribe your audio.
Customize the subtitle with fonts, color, size, style and even motions.

Save and share your story with an easy-to-understand version.
Kapwing
Kapwing is a popular online video editor with a wide range of use. You can make your video more fashionable and entertaining here. It provides many distinctive features. To auto subtitle video in Kapwing, you will catch a glimpse of some high-powered AI tech.
Visit the website and find "Add Subtitles to Video"
Upload your footage and click "Auto-generate"
Select video language to auto-generate.

Time and space subtitles on the screen.
Choose the style of subtitles if necessary.
Click "Create" to download or share (with watermark).
VEED
VEED is a multi-media solution for your post-production process. It has loads of slots for diversified needs. Any need can bring you to the editing studio for advanced options. So click an icon to load the studio and automatically add subtitles to your videos.
Upload your file to open the studio workspace.
Click "Subtitles"–"Auto Subtitles" to automatically add subtitles to video.

Tinker with the draft if needed.

Click "Download" to create a video with subtitles embedded (with watermark).
Watson Speech to Text
Watson transcription service would sound more familiar and reliable if you knew it's powered by IBM. Unlike the automatic subtitle generators above, this one is more of an audio transcription service that aims to provide text. But it does help sometimes like when you want to transcribe a meeting. Scroll down the page to start transcribing.
Visit its official webpage.
Upload your audio file and select the setting for your transcription. One thing to mention is that you can preset keywords for a more accurate transcription.

Watch the scrolling texts and pay attention to the mistakes that need to be corrected.
Deliver the text you want to accomplish your work.
Conclusion
To auto subtitle video can provide your viewers with a better understanding of your video. To have a grasp of auto subtitling video is for your video to take off. All things considered, BeeCut is deemed the most worthy product because of the accuracy and convenience to edit videos. Are there any other awesome free automatic subtitle generators we missed? If you happen to know of any free captioning tools you found helpful, let us know!